Patient Reviews
As a patient-focused family dentistry, our job is only complete once you feel happier & healthier than you did before. From your first appointment & at every appointment afterwards, we will speak with you to determine exactly what type of dental care you need & want. Whether it's just a dental checkup or a wisdom teeth extraction, explaining your options & what our procedures entail is important to us. We will always make sure that you are completely informed about every procedure before we begin.
At the end of the day, we want you to feel like you're a part of our family. Comfort Family Dental is dedicated to providing you with the highest levels of personal service & care. Your health, comfort & happiness are the measures of our success! Take a look below at what some of our other patients have said about our work. We look forward to extending that same quality of care to you & your family. Contact us now for your next appointment – you're sure to be pleased about what we can do for your smile.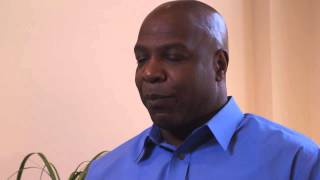 Aaron B.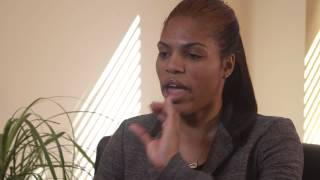 Raymi S.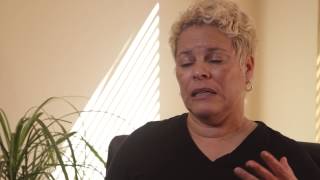 Desirre O.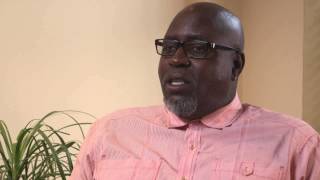 Michael M.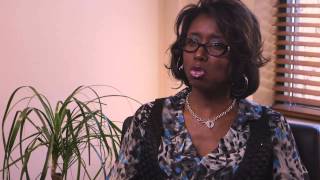 Christal B.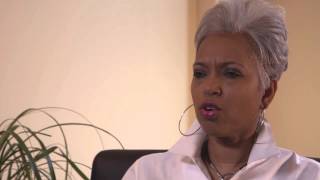 Michelle B.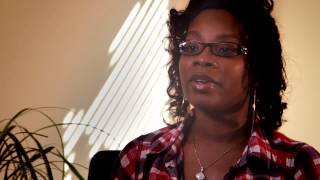 Monique S.
Kimberly R.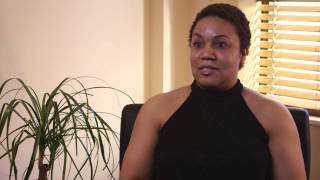 Tatiana H.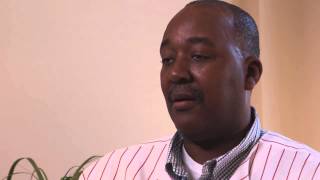 Joe B.
Shanterrial H.
Aaron B.

His discipline in dentistry, he spells out a treatment plan for you, follows through with it and compels you to follow through as well. He always contacts you post-procedure to see how you are doing. He is a personable person; it's not like you are just a number or you are just a patient, he makes you feel like a friend that you've known for a while.

Raymi S.

Just from the paint on the walls to the staff here, I love it. It is relaxing. Coming to the dentist is never usually an easy thing until I started coming here and now I'm excited for my appointment. I'm excited to see them. When I come in they greet me, they know my name, they know when my appointment is, they know what's going on with me, it's not like who are you and what's going on. It feels real personal. And then, Comfort Family Dental, my family comes here, it's comfortable, dental, done, it's the truth. I like that.

Desirre O.

I grew up in the era where they just pulled your teeth, they did not try to repair them, fix them or anything of that nature. So if somethings wrong, just pull it. So I was always uncomfortable and very apprehensive about going to the dentist but in this case, I'm not at all. He really makes me comfortable. If I'm afraid that I'm going to be in a lot of pain, he makes sure that I'm not and I appreciate that. So he really explained a lot of things and in the process of doing the work, tries to make sure that I'm always comfortable.

Michael M.

When you come here, he makes sure that you aren't in any pain. He tells you that if you feel any pain to let him know. He just gives you a sense of security like he's really on your team, he's really there for you. I really enjoy coming here. I like coming here even when I'm not getting my teeth cleaned or getting anything done, just to come in and say hello. My wife and I have both enjoyed the experience of coming here and we just want to say thanks!

Christal B.

You see the passion in what he does, I think because he is able to describe down to the granule level and still keep it in layman's terms what is happening. I haven't had any major issues with my teeth but just seeing how he works with my children is very important to me. My sons have always gone to the dentist on a regular basis so they aren't afraid to come here but just to see how he interacts with them differently because they are two totally different personalities and he works with them at different levels and they are comfortable coming here as well. And being able to refer other people to him and get that same impression that he's knowledgeable, he is still gentle, he is able to explain what your options are and what your next steps are, it's helpful and it's not like they are forcing me to do anything. It's like here's where we are at, here's what we can do, here are your choices and he totally leaves it up to you so you don't feel pressured into having anything done or what the next steps are going to be.

Michelle B.

My root canal, it was covered by, of course a crown that became loose so it was coming out and my dilemma was, I don't want to go back to Dr. Joyce yet, and I need to make a decision about this new doctor, how do I want to do it. Well in the process, the tooth was getting a little bit more loose and I'm thinking okay, what am I going to do. So I said well at least let me try him. As he did his work, his bedside manner was so calming, and especially knowing that this tooth was going to be an issue, he gave me all my options, I came in and the experience was wonderful. I never, ever hurt. You know how you go (looking around) okay, where's this pain, is it going to happen. Even leaving, he assured me that if I had any problems I could call back. From the top all the way to the bottom, every piece of the experience was great for me.

Monique S.

It is completely different than like a business, it's more of okay we are here to do you a service but that's what we're all about, we're all about customer service and about being personable, making your stay comfortable, easy and as pleasant as it can be. He tells you all the time, no matter how many times I come in, your left hand is my best friend so anytime you feel any kind of pain, you just tap me and let me know but even if you don't do that, he still asks periodically how you are doing, is everything okay. He is continually checking on you and continually making sure that everything is okay and that you're comfortable. I remember after the first time that I came, he gave me his personal cell number and said "if anything is wrong or if you feel any pain", and even though I didn't use it, he called me the next day just to say "how is everything going, are you in any kind of real pain". So I just felt like that was really above and beyond what was necessary.

Kimberly R.

I like Dr. Rowe's bedside manner because he is calm, which helps someone like me who has a little dental anxiety. He is conversational, very polite and very professional. He has a lot of confidence which is what you want from someone who is in your mouth. He also has this great technique where when he is giving you a shot you really don't feel it. He shakes your mouth a little bit so you don't feel it and the first time he did that, my reaction was "what is he doing to my lip or my mouth, what is he doing that for" and then he said "we're all done" and I thought, oh, where was the shot, I didn't feel the needle, it was great. So he just makes you feel comfortable without the addition of laughing gas or other trick treatments, it's really just his personality and calming spirit which I really enjoy.

Tatiana H.

It is so friendly first of all. When I walk in the door everyone knows my name. He is very accommodating because I came like at the last minute and when I got my work done, I e-mailed him at like 3:00 in the morning because I was in a lot of pain but they got back to me right away. Everybody is willing to help, even with insurance. He is always here and always on time and he's singing while he's doing his procedures. He is just overall friendly.

Joe B.

Dr. Rowe is phenomenal. His facilities are clean, comfortable, his staff is professional and his office puts you at ease. I'm quite sure that people have apprehensions about dentists and I had them when I was a kid, I had a couple negative experiences but you need your teeth so you have to go. You hope to find someone that is accommodating and Dr. Rowe is accommodating. He has a welcoming and easy demeanor and it just comes across as personable. We talked for a few minutes, his staff did the preliminary examination and came in and introduced themselves, he checked their work, he looked at the x-rays and gave me the prognosis as to what he thought I should have done and he was the man that was worried he was able to do so. I think he is pretty knowledgeable. He explains the process and procedure that he is doing as he is doing it and he is constantly checking to make sure you aren't registering any pain or in any discomfort. "Do you feel that" and he goes in to check and make sure and he continues with the work. I like him.

Shanterrial H.

It was like one of the best investments and experiences of my life. My teeth were like crooked so I was interested in the 6 month smile and my 6 month smile at the top actually came off before 6 months, it was like 5 months. It actually helped me a lot because I was always very uncomfortable with my smile. Changing your smile can bring you so much confidence within you because at first I had no confidence with the way I smiled and actually I had to get used to it because I still smile like my teeth are messed up. When I smile in my pictures, I smile the same way, not even being aware that my teeth are straight now.